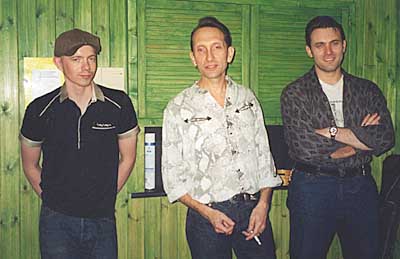 "Leather Heart" session 1999
"LEATHER HEART" was recorded with Darrel Higham as an entry for the Eurovision Song Contest 2000, also released by Vampirella Records (germany) as a 7" single 2000 and on the cd album "Rockin' With Darrel Higham" 2001.
"DOLLAR SHORT" Boz Boorer style previewed on
"Rough House Rock 'n' Roll Vol 2" cd promo (Japan) 2003 then vinyl single by 1000's Records (Japan) 2004 now on the cd album "Miss Pearl" Vibrant Records (UK) 2008.
Feelgood's Kevin, Phil and Steve backed Kursaal Flyer Paul Shuttleworth for a short set including "LEATHER HEART" on Canvey Island in 2003.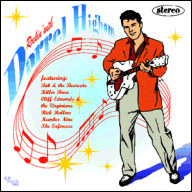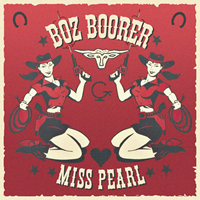 CHECK OUT...
"WILD HEROINE" and "CATCH ON" Boz And The Bozmen, "I WANT TO TALK TO YOU" with Wilko johnson, "THE RAID" Captain Drugbuster, "DON'T MESS AROUND" Rick Hollow, "CATCH ON" Darrel Higham", "IN THE WITCHIN' HOUR" with Boz Boorer, "40 DOLLAR PICTURE IN A PRICELESS GOLDEN FRAME" with Boz Boorer, "WHEN THE NIGHT COMES DOWN AGAIN" with Wilko Johnson, "(SHE TALKS IN A) SOUTHERN ACCENT" The Ugly Guys, "THE ONLY ONE ROUND HERE" with Levi Dexter, "STEEL SEDAN" SHiNE EYE (stay tuned!).