SLICK 50 BARBER SHOP
SOUTHEND ON SEA
"Slick 50 has closed - thank you for your friendship and loyalty"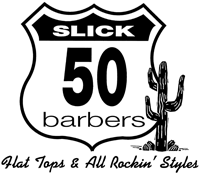 www.barbershoprockabilly.co.uk

Boz is talking about his interesting collection of Redita Vinyl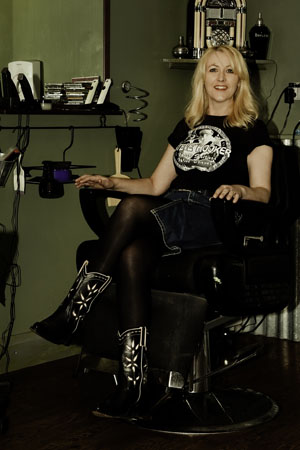 Barber In Boots.
The world famous Slick 50 Barber Shop has closed.
The original one stop for flat tops and rockin' styles
was established in 1987 and attracted customers
from as far and wide as New York and Tokyo.
Owner Elaine Hooker (she's married to guitarist
Steve Hooker) is retiring after a health scare in 2022.
She plans to continue trading under the Slick 50 totem
for merchandise, house brand hair products
and bespoke cutting within the entertainment industries.

"Please note we are unable to take online enquiries here."

house brands
TOOTS SWEET
do right all night crème

As seen on....
"Southend Rock"
Marquee Series
Anglia TV (UK)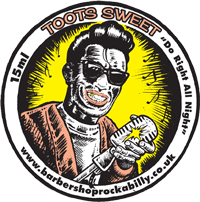 DO RIGHT CREME